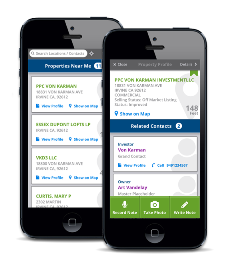 Commercial Real Estate Mobile App
Stay connected to your information in LandVision™ Commercial while on the go with the Connect for LandVision CRE mobile app, designed especially for brokers.
Access Property Data. Easily access property data and related details in the field.
Quickly Connect with Contacts. View contacts linked to properties to call, email or text.
Capture Field Information. Store property photos, notes and voice memos that automatically sync with LandVision™ Commercial.
Compatibility: Requires Android 6.0 or later with high-speed internet connection (Wi-Fi, 4G, or LTE networks).

Note: Connect for LandVision CRE requires an active subscription to LandVision™ Commercial Edition.

Click here to Download for iPhone